Partners
We work with the following entities to further common interests in sustainable development, ecosystem management, and biodiversity conservation:
We partner with Centro de Inteligencia sobre Mercados Sostenibles (CIMS) in Costa Rica to evaluate biodiversity outcomes in coffee sustainability programs.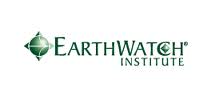 We partner with Earthwatch Institute to forge new directions in citizen-engaged science in biodiversity protection and ecosystem resotration.
In partnership with MLJ LLC, we tackle the quantification of ecosystem services.